Meet The Team
We are a dedicated team which strives to provide success to our clients in regards to all their accountancy needs. Our team is very close-knit and ensures that a unified support is provided to you whenever you need it. With expertise covering all aspects of accountancy, taxation and business advisory services, we are well placed to take a holistic view to planning for the future as well dealing with specific matters.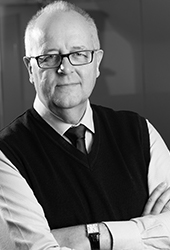 Clive Vernon – FFA, FFTA
Chairman
As the founder of the firm I have taken great pride in watching the practice grow but I am even more proud of helping our many and varied clients with their respective business or taxation affairs.
I've always tried to put myself in the clients' position in order to be able to best advise and assist and that remains a key part of the basic philosophy of the firm.
When "off duty", I am a lifelong fan of Tottenham Hotspur FC but I also enjoy creative writing and singing as the perfect antidotes to football.
James Gosling – FCCA
Managing Director
Having been with the firm for more than 15 years, and director and shareholder for the last 5, I am exceedingly proud of the progress of the firm to date and excited about the opportunities for further development.
Aside from an interest in numbers, accounts and taxation, I particularly enjoy meeting our clients and helping them to grow and develop their businesses; manage their tax liabilities or simply just keep the taxman off their backs.
Whilst not in the office, I enjoy spending time with friends and family, in particular my little nephews, who keep me on my toes.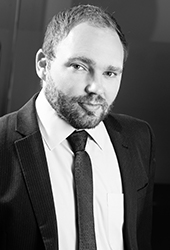 Terry Friday – BA ACA
Business Development Director
On joining the firm back in 2013, I soon realised I was working with a team that shared my passion for building relationships with clients, always endeavouring to go that extra mile to exceed their expectations.
I'm conscious that the performance of our clients' businesses can directly impact their personal lives, and with the happiness of our clients in mind, it's important to me that I give advice which is tailored to their specific needs and circumstances.
When I'm not in the office, or visiting clients out of hours, I can often be found on the bowling green, or sampling the cuisine of local restaurants.
Jo Harper – MAAT, ACCA
Senior Client Accountant
Jo joined the firm in July 2015 having previously worked in another practice. She has now completed her ACCA studies and qualified as a chartered certified accountant.
As one of our Senior Client Accountants, Jo is the first point of contact for her portfolio of clients. Along with Danielle, she is responsible for managing the work flow within the office.
Outside of the office, Jo is a big fan of music and enjoys attending festivals with friends.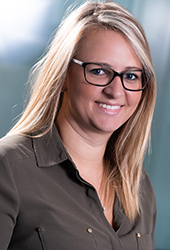 Danielle Russell – MAAT, ACCA
Senior Client Accountant
Danielle joined the team in April 2014. Having formerly qualified as a hairdresser, Danielle opted for a career change, deciding to study accountancy. She completed her AAT qualification shortly after joining us, and gained her ACCA qualification early in 2020.
As Senior Client Accountant, she manages her own portfolio of clients and, like Jo, is well trained on QuickBooks Online to assist with any queries that our clients may have.
When Danielle is not studiously revising for exams she enjoys shopping and going on holiday.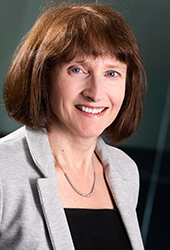 Mary Stephenson – MAAT
Payroll Manager
Mary recently celebrated her 10 year anniversary at the firm, having joined us in the summer of 2008, soon after she completed her AAT qualification.
As Payroll Manager, Mary oversees all of our payroll related services. In addition to this, she is responsible for our new company formations, and is the firm's expert in relation to pension auto-enrolment.
With her big family growing up, Mary is finding she has time to rediscover her former interests of walking and gardening. Mary is our resident office star baker, we all look forward to Thursdays when Mary brings us treats, ranging from gingerbread towers to cherry bakewells!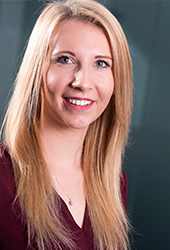 Imogen Forsaith
Trainee Accountant
Imogen joined the firm as Office Administrator in July 2015 after finishing her BA at Cardiff University. She officially took on the role of Trainee Accountant in September 2016. She has passed her first 3 ACCA exams and plans to take more this year.
Outside of work her interests include following the NFL (American Football) and cooking for friends.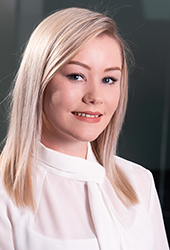 Zoe Smeed – MAAT
Trainee Accountant
Zoe joined the team in November 2017, whilst studying for her AAT qualification. She obtained this qualification in the summer of 2018, and has now progressed onto studying for her ACCA exams.
Zoe assists with preparing statutory accounts, VAT returns, personal tax returns and also looks after her own portfolio of payroll clients.
Zoe enjoys travelling to a variety of places; from city breaks to beach holidays. Outside of the office she enjoys shopping with friends and relaxing spa days.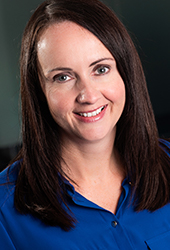 Marie Simpkin
Office Administrator
Marie joined the team in September 2016, having worked in the travel industry for a number of years. Marie works as an Office Administrator and also handles a number of our clients' payrolls.
Outside of work, Marie enjoys visiting new countries, supporting her sons play football and reminiscing about her back-packing days!
Jim Monger – APFS
Affiliate - Financial Advisor
Through our affiliate Lighthouse Carrwood we are able to offer Jim's services, providing advice in the following areas:
Retirement and inheritance tax planning
Savings and investments
Life insurance and business protection
Free personal financial review
Jim visits us at least once a week, and is always on the end of the phone if we need to offer our clients independent financial advice.